Social media isn't a trend or a fad; it's now part of our daily routine. More importantly, it's where your customers are looking to share opinions, find information and establish a stronger relationship with your company or brand.
In today's digital age, all businesses need to have a strong social media presence to reach their present and potential customers. If you're not amplifying user-generated content and specifically targeting customers, you not as competitive as you could be.
Hosted by the Heritage Inn Hotels, in these seven sessions, social media influencers Jody Robbins and Pete Heck will take a deep dive into each platform to help your business reach its full marketing potential. They'll review which platforms are the most effective depending on your type of business and will answer any social media questions that may be plaguing you.
Harnessing the power of social media - Friday, April 6th, 2018: What are all the social media platforms out there? What are the most effective platforms to get your brand's message across? Should your company be on all platforms or a select few? This session answers the questions you may have about social media and where your efforts should be focused.
Facebook 101: How to optimize and manage your business page - Tuesday, April 10th, 2018: Do you fully understand your Facebook page? Has it been properly set-up and optimized? Our tips will ensure your Facebook page is at it's full optimization. Additionally, we'll showcase how to promote content properly and effectively in the wake of Facebook Zero.
Beat the algorithm: Tips and tricks for visual storytelling on Instagram - Friday, April 13th, 2018: A picture tells a thousand words, and there are over 900 million users on Instagram. Learn how to create compelling images, share your story and beat the algorithm so your posts are seen by your current and potential clients.
How to up your game on Twitter and LinkedIn - Tuesday, April 17th, 2018: If customer service and engaging with customers as at the cornerstone of your business, you'll want to be on Twitter. This platform is all about the art of conversation, community and sharing (not broadcasting) news. Learn how to engage your audience, measure and track results.
Facebook 201: How to Build An Audience of Buyers With Facebook Ads - Friday, April 20th, 2018: Only 10% of your audience (if you're lucky) are seeing the content you're putting on your page. There's so much more to Facebook than posting your special. Facebook Ads Manager allows businesses to target customers through drilling into detailed demographics. Learn how to create successful campaigns and test which messages resonate with your customers most.
The Power of SEO, referrals and reviews - Tuesday, April 24th, 2018: How can social media help or hurt you? What is SEO and what is it good for? Should your company have a blog? We'll delve into these questions, plus showcase how online reviews can have a powerful influence on your business.
Want media attention? What you need to know to garner effective coverage - Friday, April 27th, 2018: Traditional media works very differently than new media (think bloggers and Instagrammers). Learn how to vet and work with influencers, plus the art of crafting a compelling press release. How to pitch TV and radio will also be covered.
Tickets are on sale now! You can purchase your tickets online through our Eventbrite page here. ​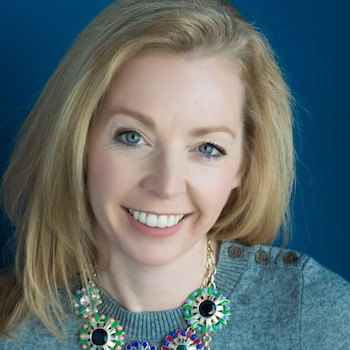 Jody is an award-winning freelance lifestyles writer, microblogger and social media influencer. She helps destination marketing organizations tell their story to pique the interest of prospective visitors. Her list of clients includes: Travel Alberta, Banff Lake Louise Tourism and the Canadian Badlands. She also produces web content, magazine articles and manages social media accounts for a number of corporate clients including the Alberta Mortgage Brokers Association and Jones Divorce Law.
Pete is the COO and co-founder of Hecktic Media Inc. (HMI) and has over eight years of digital media experience. The company of six staff focuses on influencer campaigns, content creation and social media management and training for companies world wide. With a focus in travel and tourism their list of clients include: Expedia, Travel Alberta, Visit Finland, TD Bank, and the Canadian Badlands. Pete is also the lead photographer for the award winning travel blog HeckticTravels.com.