Breakfast With Every Stay
A bagged continental breakfast is complimentary with every stay at the Heritage Inn & Suites.
---
The Heritage Inn Hotel & Convention Centre Brooks, located across the parking lot, offers an abundance of dining options and is less than a 1 minute walk from door to door.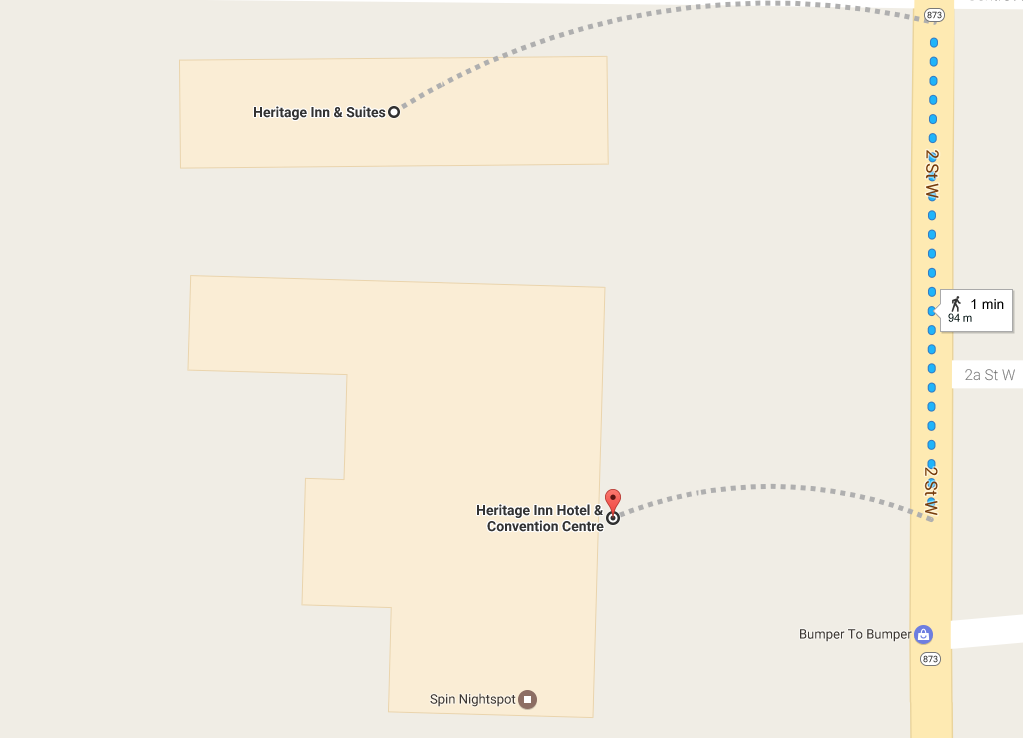 COVID-19 update - Please note that due to COVID-19, Seasons Cafe & Eatery and Spin Nightpot remain temporarily closed for dine-in. Heritage Lounge is open for dine-in. We also have take-out and curbside payment/pick-up available by calling 403-362-6666, visit Heritage Lounge's website to view their menus!
The newly renovated Seasons Cafe & Eatery, located inside the Heritage Inn Hotel & Convention Centre in Brooks, has been completely re-designed and also offers a refreshed menu of classic favourites, new items and seasonal specials. Lunch and dinner menus include sandwiches and burgers, featured homemade hearty entrees, and tasty appetizers. Join us for our famous Sunday Brunch, serving breakfast and lunch favourites complete with an omelet bar, salad bar, fresh fruit selection and mouth-watering desserts. Boxed lunches are also available and perfect for those on the go!
Lunch and dinner options are available at Heritage Lounge, which features VLT's and TV's to watch the game. They are also home to Spin Nightspot, one of the best dance clubs in the city, which features meal and drink specials throughout the week.